Should you use Veeva, Showpad or both? Content management and sales enablement platforms for life sciences / healthcare / B2B
Veeva and Showpad are two well-known solutions for content management and sales enablement. Each of these platforms supports different aspects of content development / approval and sales and marketing processes.
Veeva offers a suite of software solutions for companies in the life sciences industry. Its products, such as Veeva CRM and Veeva Vault, are highly specialized and designed to help life sciences companies manage regulatory compliance, their customer data, content, and relationships more effectively and efficiently. Veeva has built a strong reputation in the pharmaceutical and biotech industries, with a customer base that includes many of the world's largest pharmaceutical companies.
Showpad's sales enablement platform can be used across various industries, including life sciences. It allows sales and marketing teams to easily access, manage, and share content, track its performance, and optimize the sales process. Showpad's focus is on enhancing the sales experience and empowering reps with the right content and training at the right time.
Many organizations use the Veeva and Showpad platforms together, combining them into a comprehensive solution that covers content development, approval processes and sales enablement.
Here's an overview showing the types of functions available for each:
| | |
| --- | --- |
| Veeva | Showpad |
| Veeva CRM: a customer relationship management system specifically designed for the life sciences industry | Content management: a centralized location for sales content |
| Veeva Vault: a content management system for regulated industries such as pharma and biotech | Sales training: a learning management system that provides training materials for sales reps |
| Veeva Network: a master data management solution that helps organizations manage and maintain their customer data | Analytics: provides insights into how sales reps are using content and how prospects are interacting with it |

Companies that work with both platforms typically use Veeva's CRM platform to manage customer data and relationships, and Showpad to optimize sales content and training.

Curious to see how
we put this into practice?
Takhzyro demonstrates their commitment to the well-being of their customers. The sales tools help streamline the sales process by being VEEVA compliant.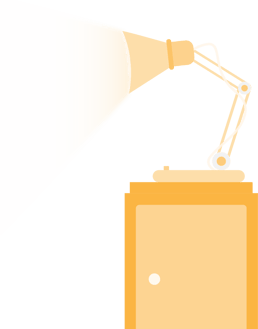 Living Stone is a partner for both Veeva and Showpad. We support our clients with a wide range of programs designed for the Veeva and Showpad platforms. For example, for Cerus, a biomedical products company focused on blood transfusion, we translated the content from an international symposium into a meaningful tool for broader post-symposium use, based on Showpad. We bundled a mix of audio-visual and written materials in one app, containing the speakers' key messages and additional background materials. You can read more in our reference case here.
At Living Stone, we focus on today's marketing trends and tomorrow's developments.
If you'd like to learn more about using Veeva and Showpad, and how we can support your activities on these platforms, please contact Anne-Mie at anne-mie.vansteelant@livingstone.eu or call +32 (0)55 59 10 07.