Does your organization have a Customer Success strategy and team, or are you thinking of implementing one? The Customer Success model has been around since the 1990s, when it was first introduced at Vantive, a US software company that sold a CRM solution1.
The goal back then was the same as it is now: provide customers with all the support they need to succeed with your product or solution. But while the end goal hasn't changed in the intervening decades, the way technology is sold has changed dramatically.
The licence-and-maintenance model is disappearing, and software-as-a-service (or even everything-as-a-service, or XaaS) has taken the lead.
According to research from Gartner, 100% of new technology solution providers and 80% of historical technology companies will offer subscription-based services by 20202. Helping customers to succeed is important for all companies, but especially so for cloud and subscription-first companies, where it's very easy for customers who aren't happy, or believe that a competitive solution is superior, to switch to a different provider.
This transition is driving a new emphasis on Customer Success (CS) strategies and frameworks. For its "2019 Enterprise Customer Success (CS) Study and Outlook3," Deloitte surveyed 50 Customer Success executives across enterprise-scale hardware and software technology companies. According to the survey, cloud and subscription-first companies are at the forefront in embracing CS, with 50% of "born-in-the-cloud" respondents citing CS as a core strategy.
Whether you're selling a cloud-based service or a product that's more tangible, one of the best ways to ensure you keep your customers is to help them succeed.
When they can link their successes back to their partnership with you, you gain enormously in loyalty, advocacy and more – in addition to all the financial benefits of customer retention.
Here are some ways to strengthen your Customer Success approach:

1. Do an analysis of all your activities that fall under the Customer Success umbrella

Whether you call it Customer Success, Post-Sales, Post Implementation, or simply Account Management, take an in-depth look at everything your organization does to help customers learn how to get the most out of your product or solution and maximize its value. Make a list of the tools and programs, including their intended scope. Once customers learn how to use your product, does your organization help them to continue to find more value? Or does your company then switch to a reactive mode, where all subsequent queries are routed to your service department?

2. Identify the gaps

In an ideal world, what do your customers need from you to succeed with your product or solution? At a minimum, you need to provide:

a) Onboarding program
Your onboarding process represents the kickoff to your Customer Success program. Make sure your customers feel fully supported from the start, and set the expectations for how your support will continue into the future. Provide your customers with everything they need to get started with your products, in easy to use formats. Training, tutorials, on-site personnel – your onboarding program should instill confidence, in your product and your company, and lay a foundation for a long-term relationship.

b) Knowledge base
Your knowledge base should cover all the questions that might come up when customers are using your solution, and provide easy-to-find practical answers. For customers that prefer self-service, you can provide FAQs, "How-to" videos, troubleshooting guides, case studies, best practices, white papers, etc. For customers who prefer a live person, offer chat, or even a live hotline. An instant response of some kind is critical – customers do not feel valued when they send a query by email, and have no idea when they will get a response.
c) Ongoing flow of tips & tricks
Help your customers get more out of your solutions with frequent "Did you knows" and tips and tricks. Build the profile of your product experts with ongoing communiques on tips and tricks, via an email newsletter, a blog post series or a video series. Use these tools to spark an online conversation, with your experts moderating, and start building your user communities.
d) Customer loyalty program
Are you rewarding or recognizing your customers? Reward them for staying with you, with discounts on new purchases, or gifts or events that recognize an ongoing relationship. Create communities and user groups so your customers can easily find and interact with each other, to share insights about your products and best practices.

Plan a path forward for Customer Success at your company

Is it time to put more emphasis on CS at your organization, and devote more resources and bandwidth to a CS program? The Deloitte study found that, while Customer Success teams are demonstrating good business results, the model still has a way to in securing full support within organizations.
Only 30% of the survey respondents reported that their board of directors considered CS to be a strategic priority.
At the same time, fully half of the respondents said that their organizations had seen a +20% increase in customer satisfaction scores, directly attributable to their Customer Success programs.
So whether you have the resources to launch a CS team, or just incorporate a CS approach into your marketing programs, it's a path worth taking.
For more information and ideas on how you can strengthen your Customer Success programs, contact Anne-Mie Vansteelant at Living Stone, at +32 55 591 007 or anne-mie.vansteelant@livingstone.eu.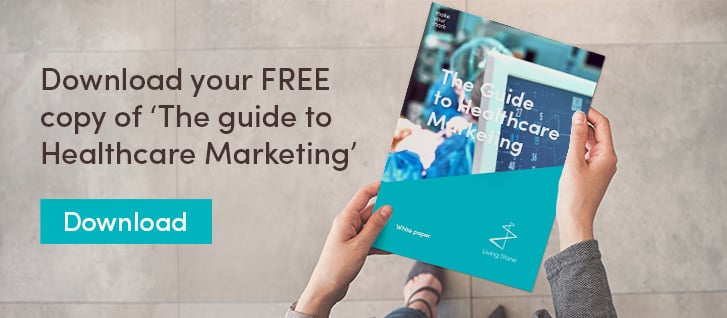 Resources
1. The Customer Success Association, "The History of Customer Success – Part 1," retrieved from: https://www.customersuccessassociation.com/library/the-history-of-customer-success-part-1/
2. Christy Pettey, "Moving to a software subscription model," Gartner, May 30, 2018, retrieved from: https://www.gartner.com/smarterwithgartner/moving-to-a-software-subscription-model/
3. Gopal Srinivasan, Deepak Sharma, Aishwarya Sharan, Saurabh Bhandari, Anand Mohan, "2019 Enterprise Customer Success (CS) Study and Outlook," Deloitte, retrieved from: https://www2.deloitte.com/content/dam/Deloitte/us/Documents/consumer-business/2019-enterprise-customer-success-study-and-outlook.pdf